PBX Solutions
GoTel provides a variety of PBX options to accommodate businesses of all kinds. For most of our customers, our innovative Hosted PBX platform is the ideal solution owing to its combination of stability and lost cost. We also offered local PBXes and hybrid PBX systems for businesses demanding the highest levels of flexibility and reliability. Check out our options below:
Hosted PBX
GoTel is able to guarantee 99.9% up-time with its state-of-the-art Hosted PBX platform. We offer solutions that are both affordable and stable, with redundant PBX servers hosted in multiple data centers. In effect, your phone system becomes as stable as your internet connection. And with proper failover configuration, we can route your calls to a cell phone or other analog device in the event of a network outage.
Pricing for our Hosted PBX service is simple: we charge $15 / month per SIP extension (also known as a VoIP phone, user, or seat). All Hosted PBX accounts are fully equipped with all of the capabilities of a fully featured PBX: scheduled call routing, ring groups, call queues, advanced voicemail systems, call reporting, auto-attendants, and more.
Local PBX
GoTel offers several pre-configured PBX options for businesses of different sizes: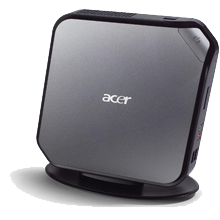 Small Business PBX
Price: $600**
Key Features
- Appliance Chassis
- Intel Celeron 1.5ghz
- 2GB DDR3 RAM
- 320GB HDD
Description
Powerful enough for most small businesses with average call volume, this configuration can handle up to 10 simultaneous calls.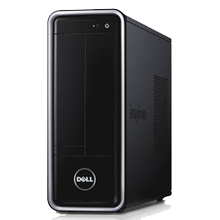 Mid-size Business PBX
Price: $900**
Key Features
- Slim Tower Chassis
- Intel Core i3 3.4ghz
- 4GB DDR3 RAM
- 1TB HDD
Description
For growing businesses with higher call volume, this configuration can support a small call center with support for up to 25 simultaneous calls.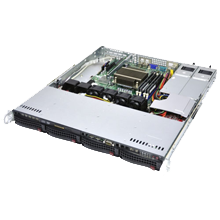 Large Business PBX
Price: $1,800**
Key Features
- 1U Server Chassis
- Intel Xeon 3.1ghz Server CPU
- 4GB DDR3 ECC Server RAM
- 2x 1TB HDDs (on RAID1)
- Redundant power supplies
Description
For the most demanding businesses, this configuration uses only server-grade hardware and can handle 50 simultaneous calls.
**Note: all prices include the cost of installation.
These builds are perfect for most businesses, but every business is different and has unique customization requirements. Here are some customization options we offer:
For businesses demanding call recording functionality, consider a faster CPU. Call recording doubles CPU usage by your PBX server. We recommend backing up recorded calls to an external hard drive or NAS (network area storage) device.
For businesses demanding the highest levels of reliability, we also offer redundant hard drive and power supply configurations for all PBX configurations. We can also set your business up with redundant servers for PBX failover.
For businesses with special security / quality of service requirements, we can install a network firewall to ensure high security and call quality even when bandwidth is limited.
For small businesses on a budget, our rock-solid Hosted PBX solution is an ideal option. We also work with several local refurbished hardware suppliers and can help you to configure a PBX build using high quality refurbished parts around your budget.
Hybrid PBX
For businesses demanding the highest possible levels of reliability, we offer hybrid PBX systems, combining the features and flexibility of pure VoIP PBX systems with the reliability of traditional phone systems. With this set-up, businesses can receive calls even during network outages because analog phones receive phone calls over a phone line -- not using an internet connection.
Hybrid PBX systems vary significantly in their implementation depending on the individual needs of the business. Please call us for a detailed quote.
Have questions about our PBX offerings? Our sales team is standing by to answer your questions -- call us at (678) 726-1111 or use our contact form.